Use a clean soft cloth to wipe the painted surface frequently, and keep the furniture away from acids, alkaline chemicals, and oils.
2) Burn marks
Cigarette butts or unextinguished matches leave scorch marks on the paint surface of the furniture. If the paint surface burns, wrap a fine-grained hard cloth on the matchstick or toothpick, wipe the marks lightly, and then apply a thin layer of wax to remove the burn marks. to fade.
3) Burn marks
White burn marks are accidentally left on the lacquer surface of furniture, generally just wipe it with a cloth moistened with alcohol, toilet water, kerosene, or tea. If you can't handle it, it's best to repaint the surface again.
4) scratches
If the paint surface of the furniture is scratched and the wood under the paint is not touched, you can use the same color crayon or paint to smear the wound surface of the furniture to cover the exposed base color, and then apply a thin layer of transparent nail polish.
5) Water stains
Cover the marks with a damp cloth, then carefully press the wet cloth with an electric iron several times, the marks can be faded.
Cheap outdoor comfortable wicker low seat beach lounge chair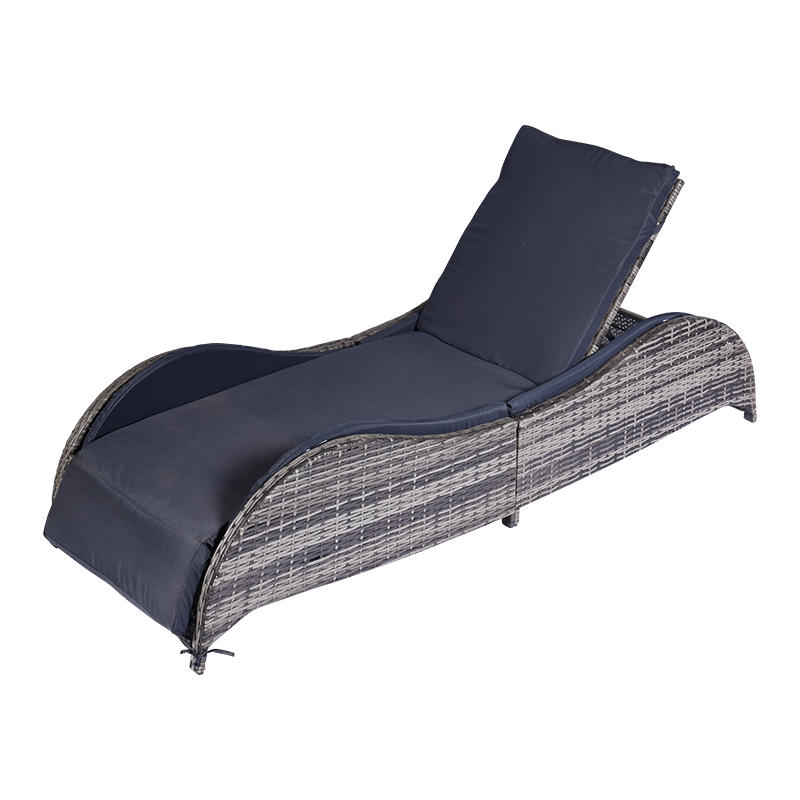 A chaise lounge chair is an excellent choice if you don't want to sacrifice comfort. They usually offer adjustable backrests and footrests and a convenient triangle-shaped opening that allows you to sit on your stomach. Some of these chairs also come with an extra pillow to rest your head on when you want to take a nap. A chaise lounge chair is a great option for both indoor and outdoor use. If you want a high-quality beach lounge chair, consider investing in one of these chairs.