Whether you have a large outdoor space or just a small balcony, a garden furniture set can add a great amount of comfort and style to your home. It can provide you with the perfect break from a hectic schedule, as well as a sense of connection to nature.
Garden furniture comes in a wide variety of designs, colors, and materials. It is mainly made of weather-resistant materials to withstand the elements. For example, aluminum outdoor patio furniture is lightweight and rust-proof. This is a great option if you want to spend more time outside in the warmer months.
Wooden patio sets are another popular choice. They are sturdy and comfortable. Unlike aluminum, wooden furniture can be left outdoors throughout the summer. However, they require regular staining and painting to maintain their beautiful appearance.
Rattan outdoor patio furniture is also a good choice. While it may look great in an open-air setting, it does need to be protected from rain and extreme weather.
Modern outdoor garden woven rope furniture sofa set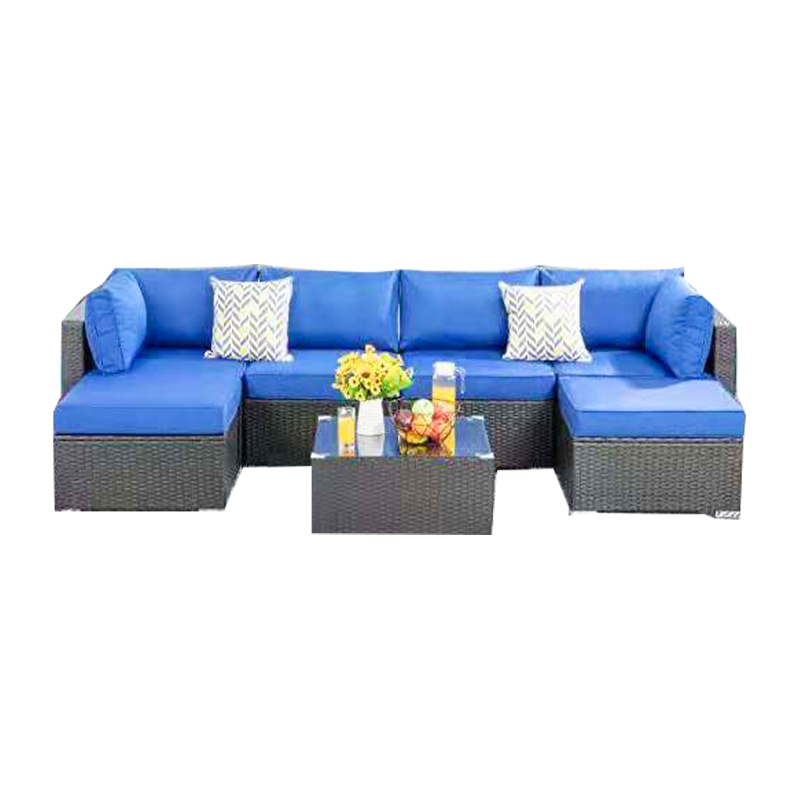 The choice of material for your outdoor garden sofa set is crucial, as it will influence the style and appearance of your patio. Rattan is a popular material for garden furniture, and is often confused with wicker. While they're both made from the same plant, the material is actually a synthetic material that mimics the look of rattan. Despite the differences between the two, both materials can complement each other very well.