An
outdoor wicker lounge chair
can be a comfortable and stylish addition to your backyard or patio. Wicker is a type of woven material made from natural fibers, such as rattan, bamboo, or willow, that is often used to make furniture. These chairs can be made with a low seat height, making them ideal for relaxing on the beach or in other outdoor settings. Look for features such as a sturdy frame, comfortable cushions, and adjustable backrests to ensure maximum comfort. You may also want to consider the chair's weight capacity and durability, as well as any additional features such as built-in cup holders or storage compartments.
Cheap outdoor comfortable wicker low seat beach lounge chair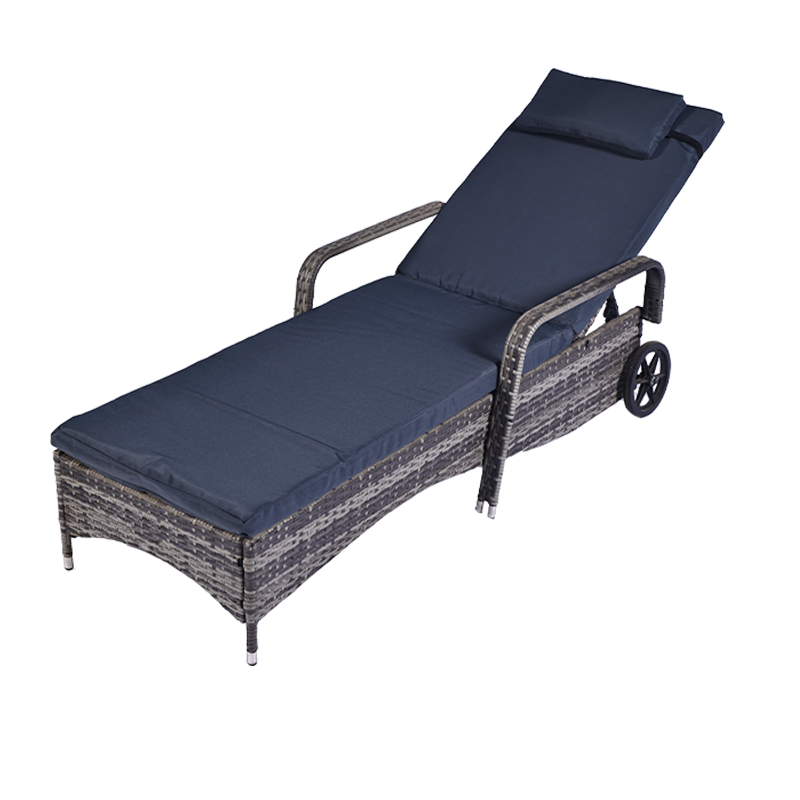 A chaise lounge chair is an excellent choice if you don't want to sacrifice comfort. They usually offer adjustable backrests and footrests and a convenient triangle-shaped opening that allows you to sit on your stomach. Some of these chairs also come with an extra pillow to rest your head on when you want to take a nap. A chaise lounge chair is a great option for both indoor and outdoor use. If you want a high-quality beach lounge chair, consider investing in one of these chairs.
The type of chair without the armrest .  Easily and convenient to take anywhere.  The chair can be folded into a bag, easy to storage, even it is folded into a small package, each piece takes up little space. The frame is made of strong steel pipe and covered with poly rattan for durability, this also gives comfortable feeling when using.