Wavy Single Loungers offer a unique and stylish way to enhance your outdoor experience. This innovative outdoor furniture provides a variety of benefits that make it a popular choice among homeowners. Here are some key reasons wavy single loungers are a great addition to your outdoor space:
MODERN DESIGN - Wavy Single Loungers feature an eye-catching modern design that instantly enhances the aesthetics of your outdoor area. The wavy shape of the lounger adds a touch of elegance and sophistication, making it a focal point of your outdoor décor. Whether you have a contemporary or traditional outdoor setting, wavy single loungers blend seamlessly and add a touch of style to your space.
Comfortable Ergonomics: One of the main advantages of wavy single loungers is their ergonomic design. The curved shape of the lounger follows the natural contours of the body, providing optimal comfort and support. This allows you to relax and unwind for extended periods without discomfort. The ergonomic design of the wavy single loungers promotes better posture and relaxation, making them perfect for enjoying outdoor activities such as sunbathing, reading or just relaxing.
Versatility and adjustability – Wavy single loungers often come with adjustable features that enhance their versatility. Some models have adjustable backrests, allowing you to find the most comfortable reclining position. This adjustment feature makes it easy to find the perfect angle to relax or switch between sitting and lying down based on your preference.
Durability and Weather Resistance: Outdoor furniture has to withstand various weather conditions, and wavy single loungers are designed with durability in mind. They are typically made of weather-resistant materials such as PE rattan, aluminum, or durable plastic. These materials are resistant to UV rays, moisture and fading, ensuring that the loungers can withstand the elements and maintain their appearance over time.
Low Maintenance – Wavy single loungers are generally low maintenance and require minimal upkeep to keep them in good condition. The materials used in its construction are easy to clean and resistant to stains. Regular cleaning with a damp cloth or mild soap and water is usually sufficient to keep them clean and fresh. This low-maintenance requirement allows you to spend more time enjoying your outdoor space instead of maintaining furniture.
Space Saving Design: Wavy single loungers are designed to maximize space efficiency. Their compact and stylish design makes them suitable for a variety of outdoor areas, including patios, balconies, poolside decks, or gardens with limited space. You can easily place them in smaller outdoor spaces without sacrificing comfort or style.
Customization Options – Wavy single loungers often offer customization options, allowing you to personalize your outdoor furniture to match your preferences and décor. You can choose from a variety of colors, patterns, or cushion materials to create a cohesive look to match your exterior aesthetic. This customization option gives you the freedom to create a unique and personalized outdoor space.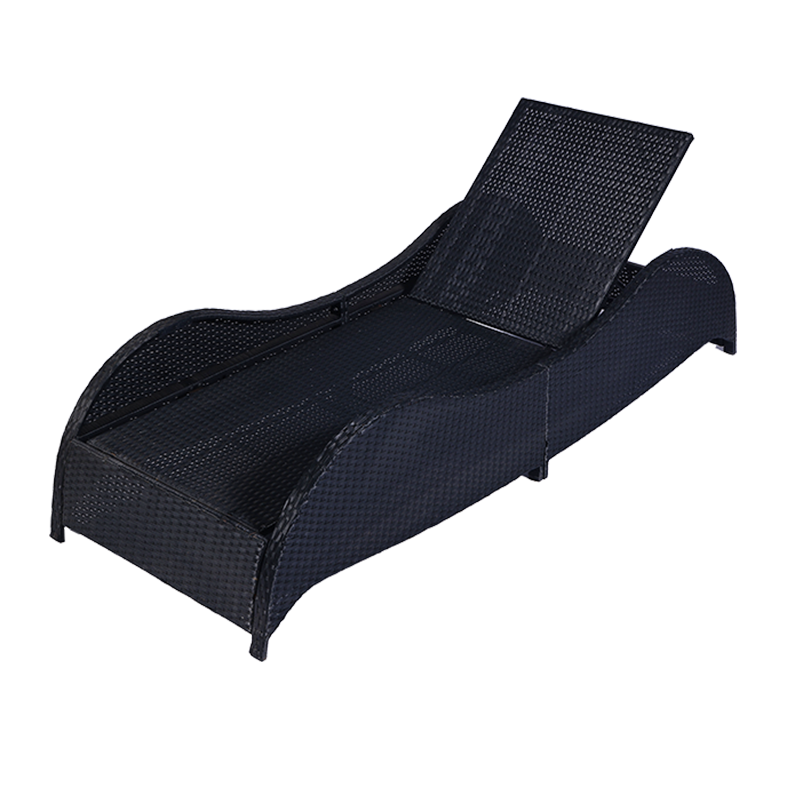 In conclusion,
wavy single lounger
s bring numerous benefits to your outdoor experience. Their modern design, comfortable ergonomics, versatility, durability, low maintenance requirements, space-saving features, and customization options make them a valuable addition to any outdoor space. Consider investing in wavy individual sun loungers to create a stylish and comfortable outdoor area where you can relax, unwind and enjoy the beauty of nature.