Outdoor recliners offer a perfect blend of comfort and functionality, making them a popular choice for outdoor relaxation and entertainment. Whether you have a patio, deck, garden, or poolside area, outdoor recliners can significantly enhance your outdoor experience.
Comfort and relaxation: Outdoor recliners are designed with ergonomic features that provide excellent support for your body. They typically have adjustable recline positions, allowing you to find the most comfortable angle for lounging, reading, or napping. The extra cushioning and padding on outdoor recliners make them inviting and inviting, turning your outdoor space into an oasis of relaxation.
Versatility – Outdoor recliners come in various styles and designs, making them suitable for different outdoor settings. They can range from traditional armchairs to sleek, modern designs. Some outdoor recliners even have built-in footrests, adding to its versatility and ensuring you can find the perfect reclining position.
Durability and Weather Resistance: Outdoor recliners are specifically designed to withstand the elements outside. They are made of weather-resistant materials, such as wicker, metal, teak, or synthetic fibers, that can withstand exposure to sun, rain, and other weather conditions without fading or deteriorating. This ensures that your outdoor recliner remains in excellent condition for a long period of time.
Easy Maintenance – Most outdoor recliners require minimal maintenance. Weather-resistant materials are easy to clean with soap and water, and some recliners come with removable cushions that can be washed separately. With just a little care, your outdoor recliner can continue to look fresh and inviting.
Space Saving Design – Outdoor recliners are available in various sizes, including folding and stackable options. This makes them ideal for smaller outdoor spaces, as they can be easily stored away when not in use, maximizing available space.
Enhance Outdoor Living – Adding outdoor recliners to your outdoor space can transform it into a comfortable and inviting area for socializing, reading, or just enjoying the fresh air. It makes your outdoor area an extension of your living room, perfect for entertaining guests or spending quality time with the family.
Improves well-being – Spending time outdoors has been linked to several health benefits, including stress reduction, mood enhancement, and increased vitamin D intake. Outdoor recliners provide a space comfortable and cozy for relaxation and leisure in the open air, which contributes to your general well-being.
Personalization Options:
outdoor recliner
The s are available in a wide range of colors and designs, allowing you to choose one that complements your exterior décor and personal style. This allows you to create a cohesive and visually appealing outdoor space that reflects your tastes.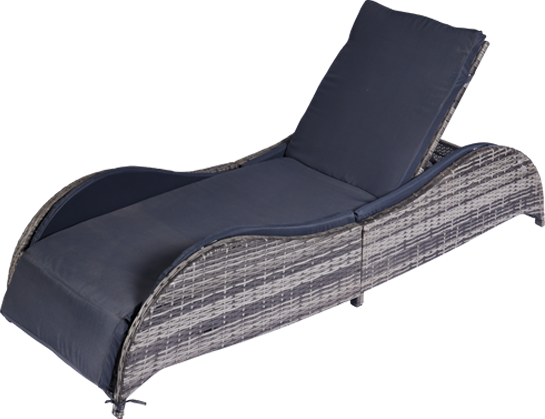 In general, outdoor recliners offer an excellent balance between comfort, functionality, and aesthetics. They are an investment that can significantly enhance your outdoor living experience and provide a welcoming place to relax and enjoy the outdoors.