Modern outdoor garden furniture sofa sets
made from woven rope are a popular and stylish choice for outdoor seating. These sets typically feature durable frames made from materials such as aluminum or steel, which are then wrapped with weather-resistant rope or cord for a comfortable and visually appealing finish. Woven rope furniture sets can come in a variety of colors and configurations, and can be complemented with cushions and accessories for added comfort and style.
Modern outdoor garden woven rope furniture sofa set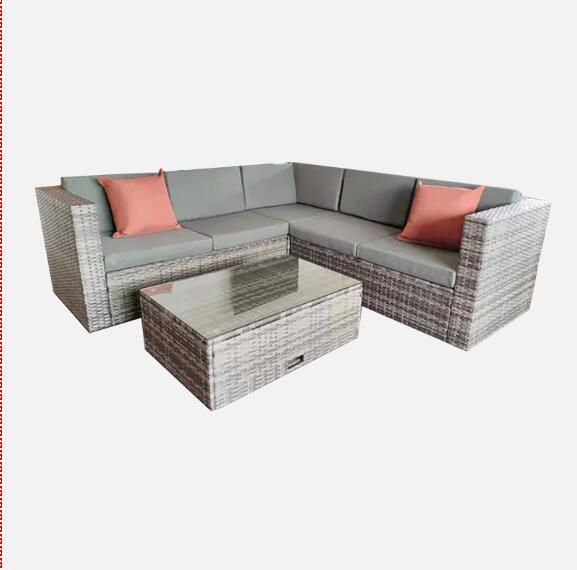 The choice of material for your outdoor garden sofa set is crucial, as it will influence the style and appearance of your patio. Rattan is a popular material for garden furniture, and is often confused with wicker. While they're both made from the same plant, the material is actually a synthetic material that mimics the look of rattan. Despite the differences between the two, both materials can complement each other very well.